Success in Tag rugby match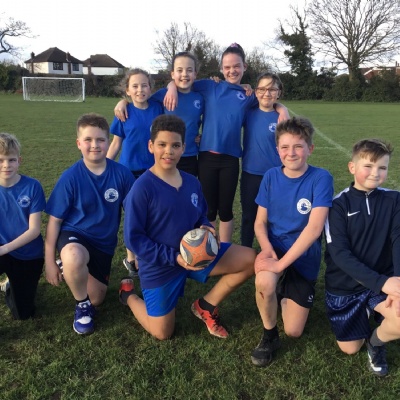 Echelford's first ever competitive Tag rugby match ends with a win
On Thursday 15th March a team of eight Year 6 boys and girls played St Michael RC Primary School in their first ever Tag Rugby match.
The team, who had been training all week, started off strong and took the lead. St Michael's pushed back and by half time the score was 12-12. Echelford refused to get deflated and instead tackled the second half with determination and pushed back out in front with a final score of 42-28, giving Echelford a win in their first ever match.
Well done to all the team.