Echelford's Secret Garden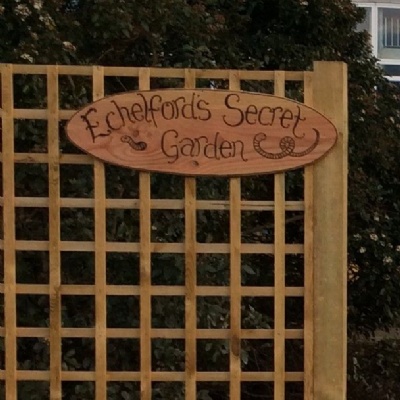 Last year Echelford won a bid with the Tesco Bags of Help Grant Scheme and we were awarded £10,000 for an outside project. Over the last year we have been busy designing, creating and finishing this project.
The disused area behind the EYFS outdoor learning space has now been transformed with new fencing, bug hotels and wavy mirrors. We have had tepees installed as well as bongo drums. There is also a giant storytelling chair with enough benches for a whole class of children to enjoy a story on during the warmer months. In addition to this, the greenhouse has been fixed and is also ready to use.
We are very grateful to Tesco for giving us this opportunity to transform this space for the children. As soon as the weather begins to warm up we will be eagerly introducing this space to the children and look forward to planting, hunting for bugs and sharing story times together both during lesson time and lunchtimes.