WW2 Day for Year 3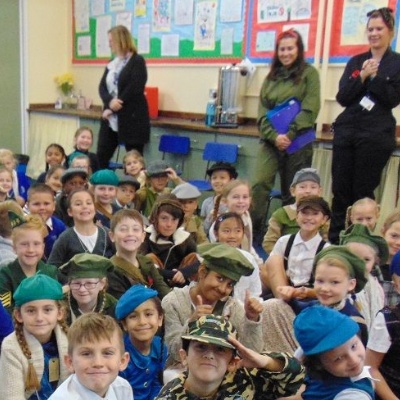 Workshops and artefacts bring the era to life
Leigh Brothwell from Historic workshops visited Year 3 on Friday 3rd November to lead an exciting WW2 workshop based on their history learning. The children looked wonderful, dressed up in themed costumes from the time.
The day started with an introduction to the war with interesting facts and real artefacts being shown to the children. The highlight of the day was taking part in an activity using real stirrup pumps to put out pretend fires!
Other fun activities included using stretchers and bandages to treat 'casualties' and handling a range of original artefacts including gas masks and an air raid siren.
We would like to thank Miss Lester for arranging such a stimulating day for our children.