Fantastic Beasts sighted at Shepperton Studios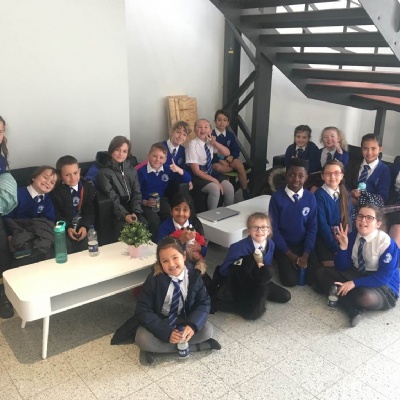 A wonderful day for our competition winners
On Thursday 9th November, the lucky winners of the Fantastic Beasts competition set out on an exciting adventure to Shepperton Studios where they were greeted and taken in to a private cinema that only sat 40 people. They were able to listen to the Foley Artist for the film who demonstrated a variety of ways in which they make sounds on films; from t-shirts making heartbeats to celery making the sound of breaking bones! The children also had a chance to ask questions and learn about what the Foley Artist does in his job.
They were then treated to a showing of the entire film of Fantastic Beasts and Where To Find Them, sitting on incredibly comfy chairs and sofas. Listening out for the different sounds used in the film was both interesting and fun. We had a 'fantastic' day celebrating our win in the competition.
The children represented our school beautifully and their politeness was commented on as was their excellent behaviour. Miss Galvin had a brilliant day; as did all of the children. It was a definite once in a lifetime experience and we all feel incredibly fortunate to have been able to go.