#ROAR2017 Competition launched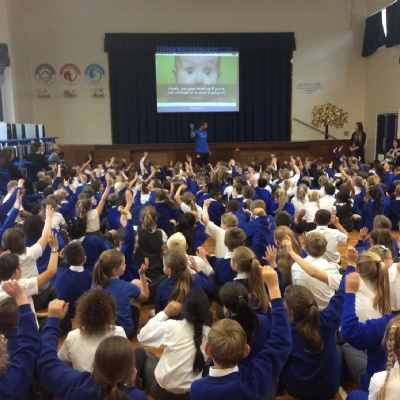 Children working together to find ways to change the World
On 21st September Key Stage 2 children were welcomed into an assembly by a representative from '7billionideas'. They have teamed up with the Lions Charity this year to launch a very exciting competition that only 30 schools will be taking part in.
The project enables learners to work within teams to come up with, develop and launch an idea that will, in some way, change the world. The children are already bursting with excitement and ideas. One lucky team from Echelford will be selected to go to the #ROAR2017 finals where they will be in with a chance of becoming the overall winners and their idea will be published into a short story.
Over the next few weeks, the children will begin this exciting project and part of the process will be to build a model of their very own idea. We are very much looking forward to seeing, hearing and trialling the fantastic ideas that the pupils will come up with.