Partnership with Parents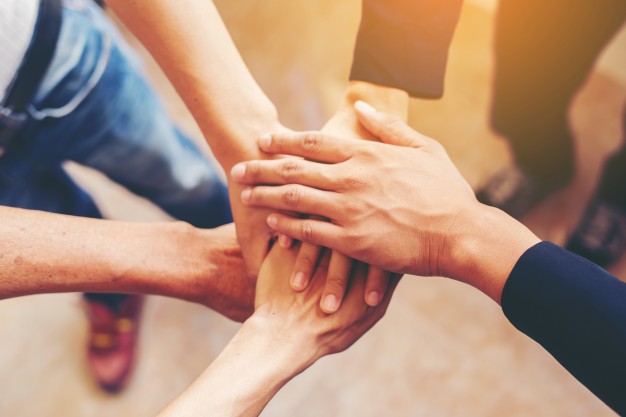 We understand that you are busy and that if your child's time at school is going to compliment family life rather than complicate it, we need to offer a comprehensive range of provisions designed to give you choice and flexibility whilst encouraging a positive home-school relationship. Our provision includes:
An extended school day
We know that the hours of the school day can present a challenge to working families so we have made sure that children can be continually cared for from 7.35am to 6.00pm, subject to availability. Further information can be found here.
Lumen Summer camp
The Summer holidays need to be action packed if your children are going to enjoy them and this can be time consuming and expensive to organise yourself. We offer three weeks of full time fun in the Summer holidays and further details can be found here.
Activity Clubs
We offer a locally unrivalled range of clubs for a small fee which you may choose to pay for using childcare vouchers. Further information about the clubs on offer can be found here.
Workshops for parents and carers with a childcare option
Our parents and carers often ask us to share the teaching methods we use and key learning goals for each year group. As a result we have developed a range of workshops which are led throughout the year. Each event is run alongside a supervised DVD room so that you do not need to consider paying for childcare whilst you attend an event. Our annual timetable includes some universal events such as the Autumn term's informal 'meet the teacher' afternoon and some year group specific events such as Stay, Play and Learn for Reception classes. Our Workshop presentations can be found here.
Flexibility in making meal choices
School meals are free for all children in Reception, Year 1 and Year 2 and the majority of our families take up this offer. However, gone are the days of signing up for meals up to a term in advance; we ask only that you let us know a week in advance if you wish to change between school meals and packed lunches. For more information about the four daily options click here.
Support for your child, you and your family
Life can throw a unexpected mix of things at you and we appreciate that sometimes, you will need a member of staff to talk to who can give you their time and help you access the services you need. The Lumen Learning Trust provides a unique set-up with a pastoral co-ordinator and team of Home School Link Workers and Emotional Literacy Support Workers. This entire team is made up of non-teaching staff which means that they have the time and resource to work alongside you as you navigate life's challenges. They will support children during school time but also have the flexibility to meet with you either in school or elsewhere depending on what is right in the given circumstance.
Trips and visits
We hope that your children will enjoy learning in school but we also appreciate that visitors, days out and residential trips are often the lasting memories of primary school. All year groups make the most of termly opportunities to enrich the curriculum in this way and in Year 3, overnight adventures begins with a sleepover at school. Further information can be found here.
Weekly newsletter, website, text messaging service, app, Facebook page
In order to help you keep up with the fast pace of life here at Echelford, we send out communication in a variety of ways. The Headteacher writes a newsletter each week to round up the week's events and alert you to anything coming up but one thing is for sure, you never need to miss a beat. For more information on our school app and Facebook page please click here.
Communication is key to effective partnership working with parents and carers. We welcome your feedback on all aspects of our provision and strongly encourage you to speak to someone quickly should you have a concern. Our class teachers, Year Leaders and Senior Leadership will always make the time to meet with you so that you can problem solve together.
ECHELFORD PTFA
Parents of pupils in the school automatically become members of the Parent-Teacher Association. Its aims are to promote the interests of the school; to promote good relationships between parents, staff and the community; to support the school in providing a first class education, and to help raise funds for the school in ways that everyone can enjoy.
The school is deeply grateful for the support and commitment it receives from its families and community.
Please click here to be taken to our PTFA pages.
PARENT FEEDBACK
We are always seeking feedback from our parents. Any new significant initiative is refined and strengthened by feedback from all our community members, especially parents. In addition we carry out an annual parent questionnaire following the Ofsted Parent View format of questions.