Remembrance Assembly - Thursday 10th November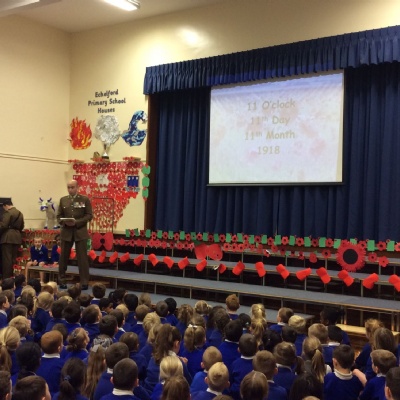 Echelford came together on Thursday for a special Remembrance Service. Every child in the school had made a poppy and a class display which we used to decorate the hall - it looked magnificent.
We began by singing our Armistice song, 'Remember', before presenting our special guests, Captain Robertson and Warrant Officer Moseley of the Royal Engineers, with a wreath we had made.
They then spoke to us about the importance and history of Armistice Day. We finished with one minute's silence.
Our two guests then spent an hour with Key Stage 2 classes, answering their many questions. The children were superb throughout, showing great respect and listening skills, not least the Reception classes who joined us for their first ever whole school assembly.